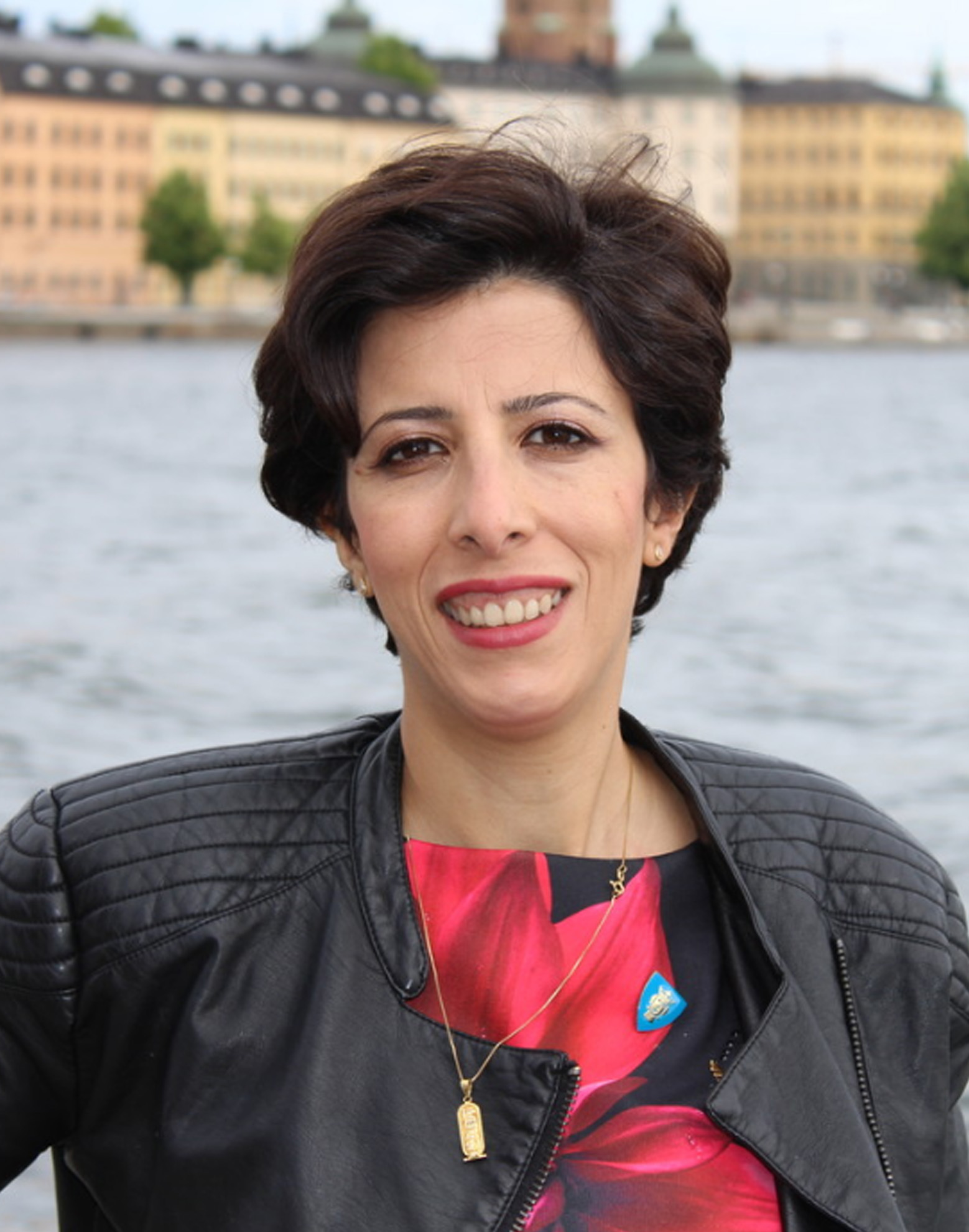 Mrs. Bushra Nasr Kretschmer is founder of Sabaa Consulting Services. Based in Sweden, she is a Fintech enthusiast following trends in blockchain, smart contract, and payment systems. She holds master's degrees in Financial Management and in Management Information Systems. She specialised in Fintech with an advanced course from Massachusetts Institute of Technology, MIT, focusing on digital transformation, financial inclusion, digital finance infrastructure, and strategies.


Bushra possesses more than 15 years of international experience in development programs. She has worked with institutions such as the International Finance Corporation (IFC), USAID, GIZ, the Malaysian Government, Icon Institute GmbH, Indevelop, and Forum Syd in the MENA region, Sub-Saharan Africa, Malaysia and Sweden. Her expertise revolves around private and financial sector development, microfinance, mobile banking, SME's and entrepreneurship focusing on women's economic empowerment.
She has a wealth of experience in project management, consultancy, leadership, strategy, financial sector stability assessment, investments and businesses development, focusing on SMEs and gender equality, serving the public and private sector. Currently, Bushra is an advisor for Aion Sigma, a company that creates a trust score based on alternative data to millions of underbanked people.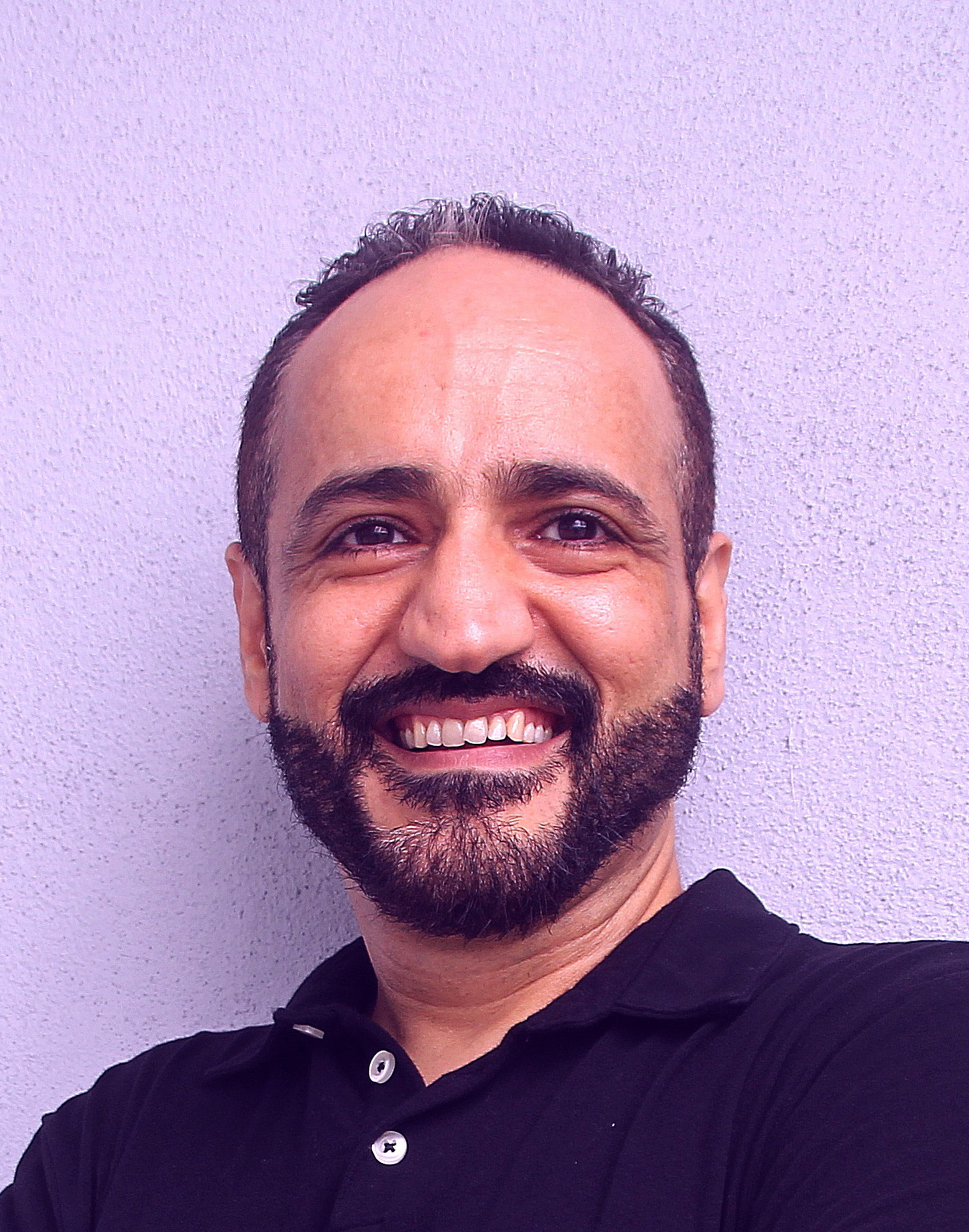 Jamal is a speaker, research analyst and a training consultant. Jamal comes from a business development background with 14 years of experience. Jamal has trained and consulted with a number of international and global organizations from different industries and fields across South East Asia. Some of his clientele are Mars, Pfizer, GSK, American Express, Mercedes-Benz, Qatar Ministry of Health, among others. Jamal also mentors and coaches start-ups and entrepreneurs at early stages.

Jamal has worked with Facebook Malaysia, MTN Group mobile network and currently he is a practicing trainer with Brookfield Global in New York and CERAN group in Paris. Jamal also conducts virtual coaching sessions and workshops on Islamic Finance and on Strategic Planning.

Jamal has conducted various talent development workshops in emotional intelligence, research, customer service, strategic management, cross-cultural communication, Islamic Finance and leadership. His approach to training and talent development is highly based in his international experience across different industries in various roles including senior management and executive level.

Jamal is a certified HRDF trainer by the Malaysian government, holds various IT Certifications from Amazon, Facebook, Microsoft, D-Link, Cisco and Alcatel-Lucent. Jamal is also trained by global, public and private organizations like IFC and Malaysian Central Bank (BNM).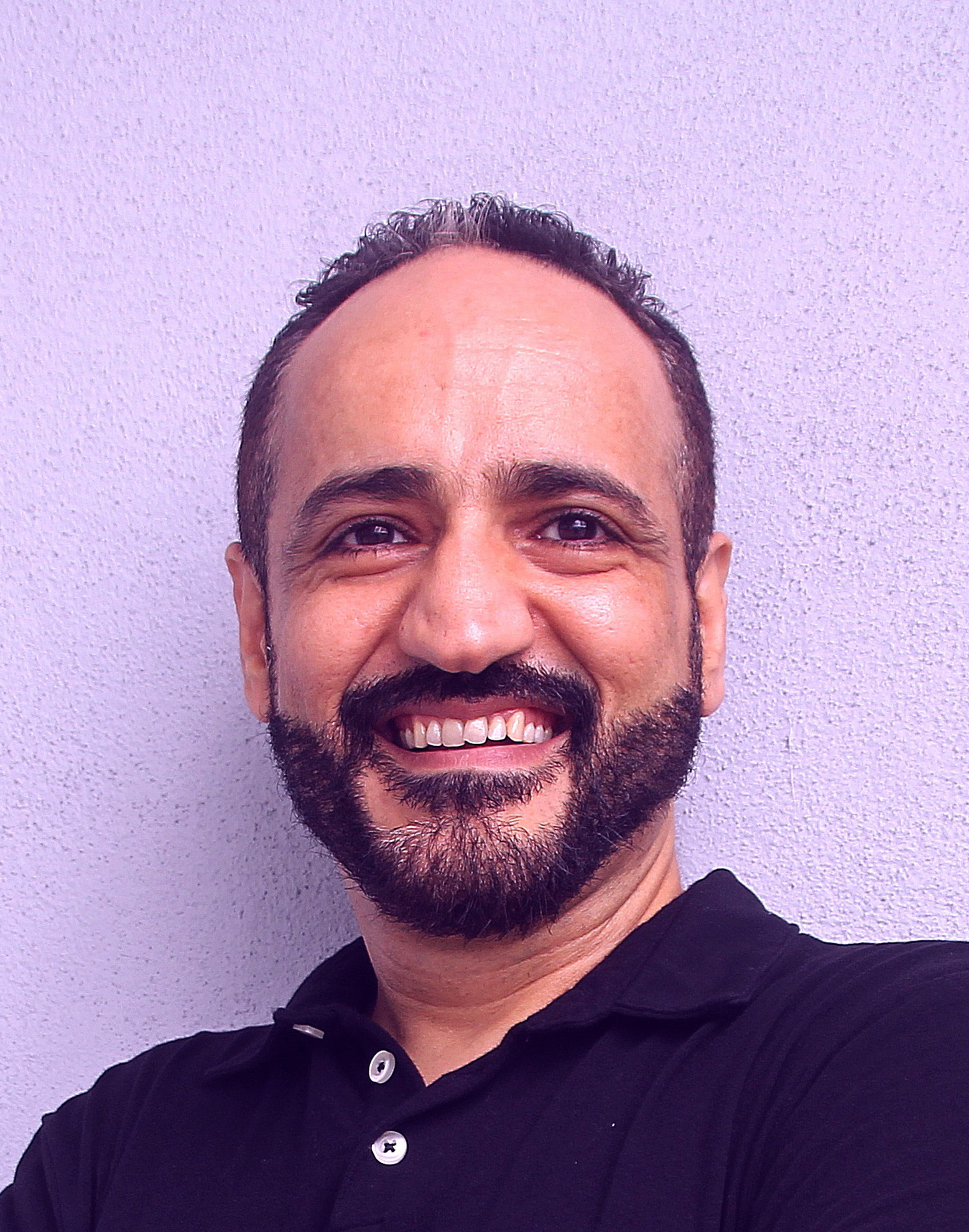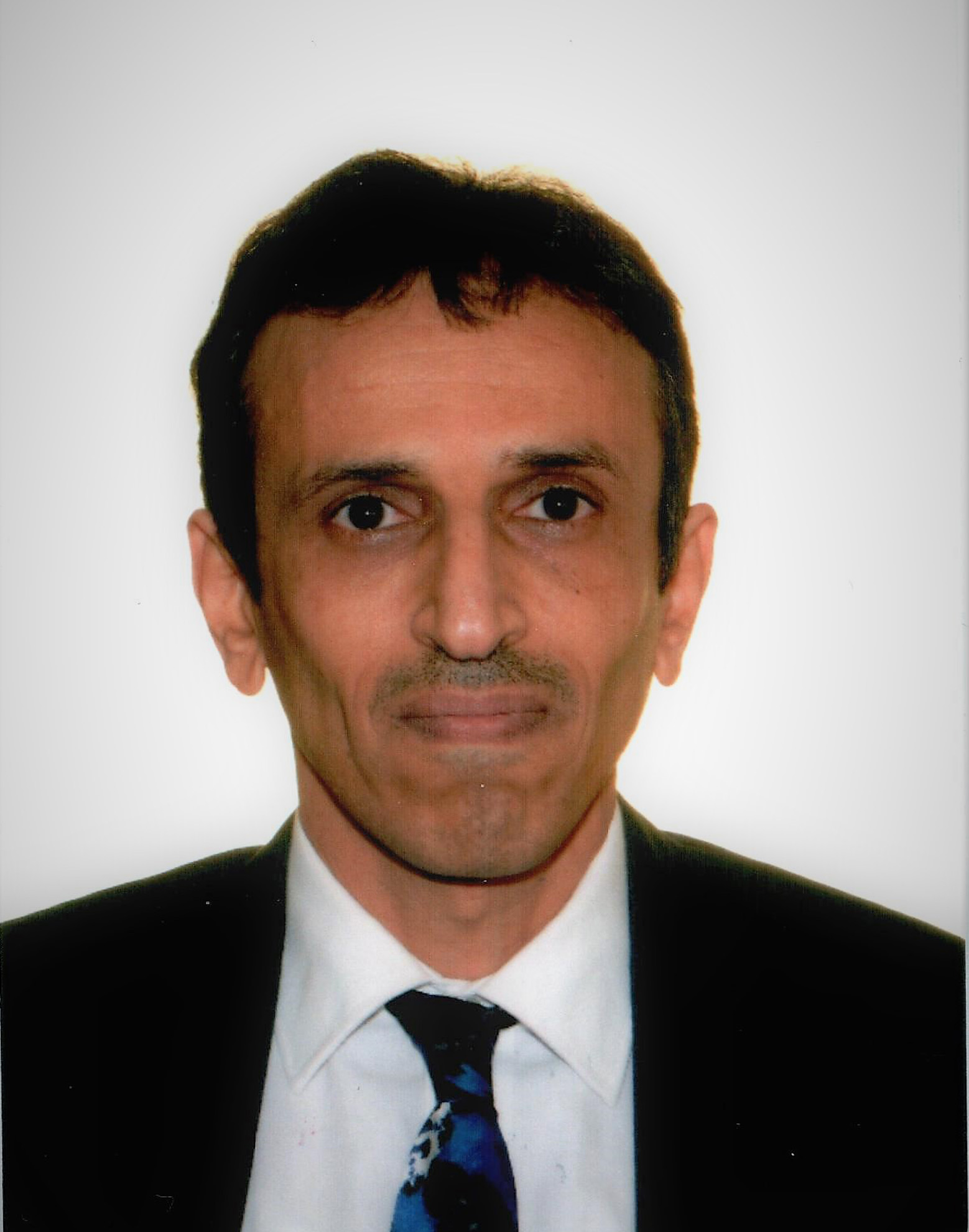 Kais Aliriani is an international development professional with expertise in project management consulting. After receiving his engineering degree from Kansas State University, USA, he moved to Yemen where he became one of the founders of the Social Fund for Development, the largest development agency in the country with an annual budget of $200 million. He led the introduction of microfinance in Yemen, and played a leading role in developing the industry in the Middle East region.

Kais has advised the EU, World Bank, IFC, USAID, UNFPA, IFAD, Oxfam, governments, and private companies in the areas of economic and social development, microfinance and small businesses, women and youth, health, education, social protection, peacebuilding, and human rights. After the Arab Spring events he became interested in the overlap between development, human rights, and conflict. He studied conflict resolution and received a master's degree from Brandeis University, USA. Kais has an interest in research and has published papers on the themes including the role of SMEs and the Yemen Spring and development challenges.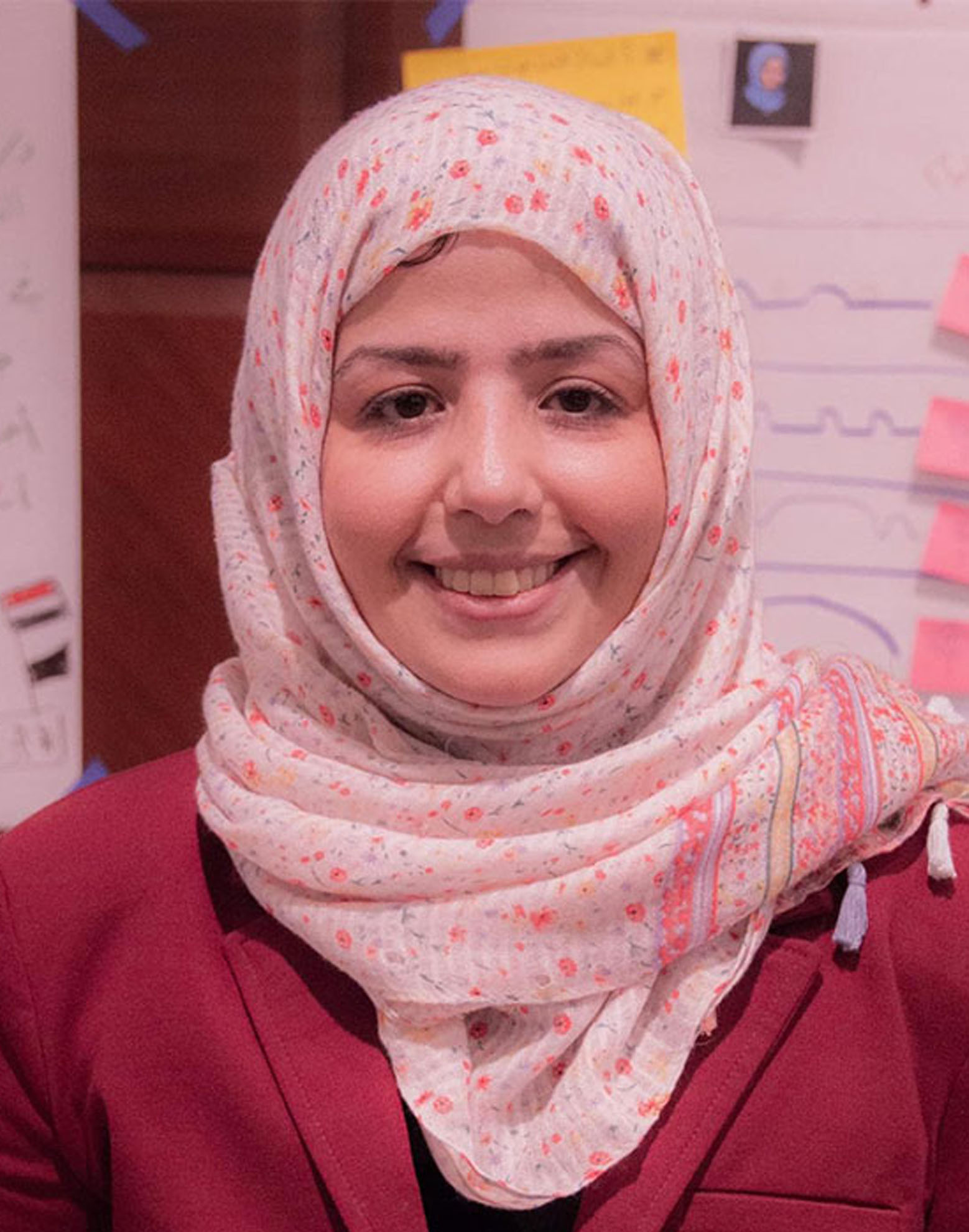 Kawkab Al-Thaibani is a women's rights and human rights activist, communications expert and reporter from Yemen, currently based in Istanbul, Turkey. Kawkab is Co-Founder and Executive Director of the Women4Yemen Network, a network of women activists with the aim to empower, mobilize and advocate for women to be involved in lasting peace and stabilization in Yemen.

Kawkab has worked in communications, advocacy, and monitoring and evaluation roles with national and international agencies such as UNDP Yemen, UNDP Istanbul Center, USAID, Care International, Middle East Technical University in Ankara, ARK DMCC, and Belqees Channel. She has written for El Pais and the New York Times and makes appearances on TV and media channels commenting on the Yemen conflict and the situation for women.

Kawkab is a passionate activist and multi-skilled professional with an in-depth understanding of the complex social and political context in the Middle East and with many trusted contacts at the local level in Yemen.